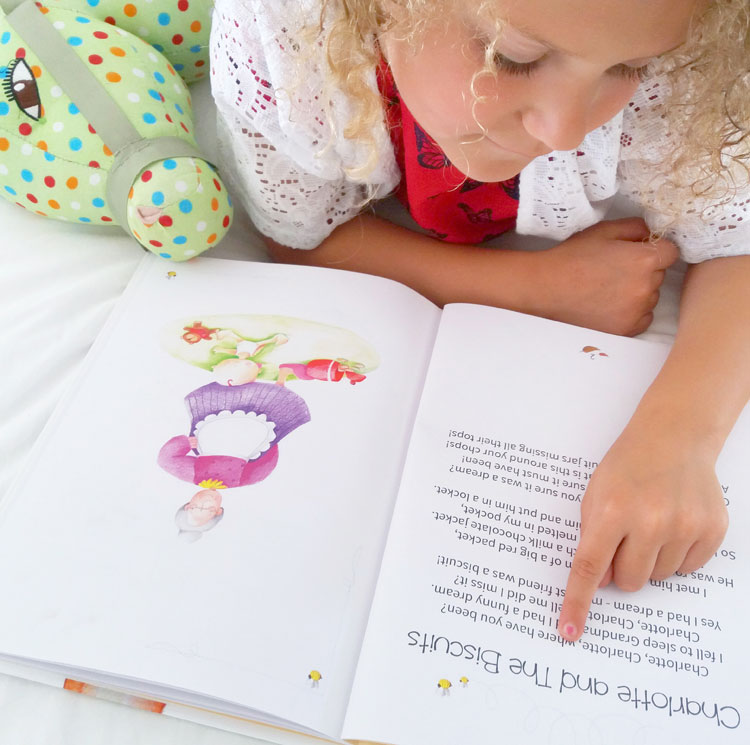 It is rather odd that when I created my first book The Little Stork & My Given Name I never really focused any great attention on the Christening gift market. I gave much more consideration to Birthday & Christmas gifts. It is only when I added the personalised message field to the first book last Christmas, I began to see the sheer volume of books that were being purchased for Naming Day and Christening ceremonies. I realised from the customer testimonials the concept of my book made a great gift for this occasion. The keepsake nature of a personalised book made it a perfect choice.
This really steered me to thinking about what exactly would make the perfect gift book for a Christening or newborn. Now I think I may have created that exact book! My Book of Nursery Rhymes – songs, poems and lullabies is the gift made just for this occasion.
The really special thing about this book, which makes it very different from other traditional Nursery Rhyme Books, is the brand new and modern personalised poems which use the name of the child. We still have the old favourites of course like Goosey Goosey Gander and Jack & Jill but with that added personal touch.
To order your copy now for delivery in just 2/4 working days visit our  Book Shop Here