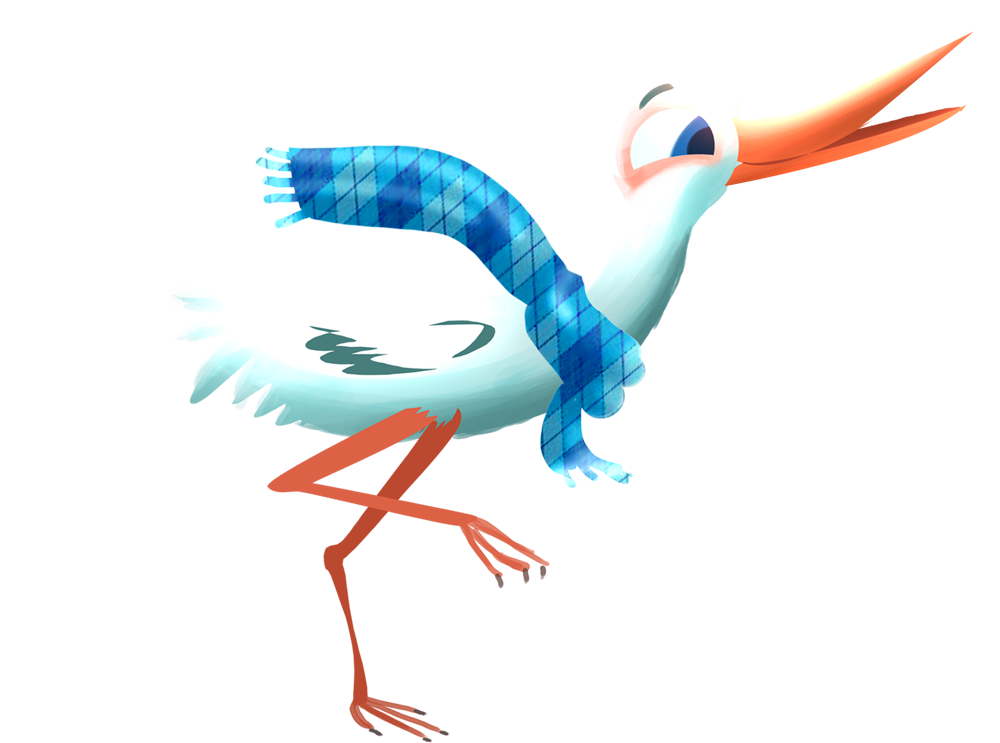 My Given Name Limited
Terms of Use
Welcome to our website. If you continue to browse and use this website, you are agreeing to comply with and be bound by the following terms and conditions of use, which together with our privacy policy governs My Given Name's relationship with you in relation to this website. If you violate any of the terms of these Terms of Use we may, without limitation, have your access cancelled and you may be permanently banned from accessing, viewing, browsing and using this website. We may modify these Terms from time to time, and your order of any products or services following such modification shall be deemed your acceptance of these Terms as so modified. For more information on privacy and how your information is used on please visit our Privacy Policy
Information about us
Mygivenname.com is a website operated by My Given Name Limited ("we" or "us" or "Mygivenname"), incorporated and registered in the England and Wales, whose registered office is at Dgs Building, 2 Lower Packington Road, Ashby De La Zouch, Leicestershire, LE65 1GD,
United Kingdom. Our Company registration number is 09321678. My Given Name Limited is a business that sells personalised children's books and other products, made to order, based on name and other details entered by the customer.
Law and Jurisdiction
The English courts will have jurisdiction over any claim arising from, or related to, a visit to our Service, or use of our Services. These terms of use and any dispute or claim arising out of or in connection with them or their subject matter or formation (including non-contractual disputes or claims) shall be governed by and construed in accordance with the law of England and Wales.
Limited License and Site Access
We will not be liable if, for any reason, our website or our service is unavailable at any time or for any period. From time to time, we may restrict access to some parts of our Site or our Service, or our entire Site or Service to users who have registered with us. You are responsible for maintaining the confidentially of your login details and any activities that occur under your account. If you have any concerns about your login details or think they have been misused, you should contact us straight away to let us know. We can deactivate your account at any time.
This website contains material which is owned by or licensed to us. This material includes, but is not limited to, the design, layout, look, appearance and graphics. Reproduction is prohibited other than in accordance with the copyright notice, which forms part of these terms and conditions.
Mygivenname grants you a limited license to access and make personal use of the Site. You may not download (other than page caching) or modify the Site, or any portion of it. The Site or any portion of the Site may not be reproduced, duplicated, copied, sold, resold, visited, or otherwise exploited for any commercial purpose without express written consent of Mygivenname. You may not frame or utilize framing techniques to enclose any trademark, logo, or other proprietary information (including images, text, page layout, or form) of Mygivenname without express written consent. You may not use any other "hidden text" utilising Mygivenname name or trademarks without the express written consent of Mygivenname. Any unauthorized use terminates the permission or limited license granted by Mygivenname. You may not use any Mygivenname logo or other proprietary graphic or trademark as part of the link without express written permission of Mygivenname. Unauthorised use of this website may give rise to a claim for damages and/or be a criminal offence.
Ordering
When you place an order through Mygivenname, a screen confirming your order will be displayed containing details of your Order. The contract between you and us will only be formed when you have been presented with the Confirmation Screen. You should also receive a confirmation email. Please ensure that you have given us the correct email address as this is how we will communicate with you about your Order. Should you make a mistake during the ordering process you must notify us as soon as possible.
You are responsible for ensuring that all details which you provide to us for the purposes of your Order and its delivery are correct.
Book preview
During the ordering process you may have the option to preview your Product prior to purchase. While we aim to create an as accurate as possible representation of your Product, we cannot guarantee that the layout, fonts and colours displayed on your screen will exactly match those in the final printed book. The flip book preview is meant as a representation of the final product only. Some books will not display a preview but will show example pages.
Availability
All Products are subject to availability.
Delivery
During the ordering process we will ask you to specify the place of delivery for each Product. It is your responsibility to ensure that all delivery information is accurate and up to date.
Standard delivery is via 2nd class postage. Other delivery costs and options are set out clearly on our website and in your shopping basket at the time you place an order.
We aim to process your Order and produce each Product within the time period stated during the ordering process and shown on the shopping basket screen. Please note that production times may vary and any times quoted for the delivery of goods are indicative only. We will not be liable for any loss or expenses which you may sustain as a result of any delay in the delivery of your Order.
If your Product is defective or damaged on delivery you must contact Mygivenname within 14 days of receipt via email at info@mygivenname.com and include photographic evidence. We may ask you to return the defective or damaged item to us in order to validate your claim for a replacement product.
Refunds
Due to the highly personalised nature of our Products, we regret that refunds are only available where Mygivenname has made an error (see below). You are responsible for ensuring that all personalisation details supplied to us are correct at the time of ordering.
You have the right to cancel your order and receive a full refund under the following circumstances: we fail to deliver your order within 45 days after the date you placed the order; your Product is defective or damaged (in which case Mygivenname shall require photographic evidence from you within 14 days of receipt). To notify us of your wish to cancel you must email us at info@mygivenname.com.
Payment
The price of any Product will be listed on our Site and shown in your basket. Prices include VAT. Prices will vary between products. Prices are liable to change at any time, but changes will not affect orders in respect of which you have been presented with on the Confirmation Screen, save in the case of an obvious pricing mistake, whereby we will notify you as soon as we can about the pricing issue. You may be able to cancel your order once we notify you. Payment is by credit or debit card through our chosen payment provider. Once your order has been confirmed your credit or debit card will have been authorised and the amount marked for payment. Payment is made directly to My Given Name Limited.
Discount Codes
Discount codes are issued subject to availability and can be withdrawn without notice at any time. Mygivenname reserves the right to stop discount codes being used against specific products. Only one discount may be used per order and these cannot be used against money on account, delivery, or any other facility provided by Mygivenname.
Limitations on liability
Other than as specified expressly in these terms and conditions we will not be liable for any loss or damage (including indirect or consequential loss or damage) however caused which may be suffered or incurred or which may arise directly or indirectly in respect of the use by you of Mygivenname service or Mygivenname website except to the extent that such liability cannot be excluded by law. Your sole and exclusive remedy for dissatisfaction with services is to stop using the services, and your sole and exclusive remedy for dissatisfaction with products is to obtain a refund therefore in accordance with the terms of these terms. To the fullest extent permissible by applicable law, the maximum liability of Mygivenname arising out or in connection with the provision of or failure to provide any products or services shall be the actual price paid therefore by you.
Events outside of our control
No party shall be liable to the other for any delay or non-performance of its obligations under this Agreement arising from any cause beyond its control including, without limitation, any of the following: act of God, governmental act, war, fire, flood, explosion or civil commotion. For the avoidance of doubt, these shall not excuse the Customer from any payment obligations under this Agreement.
Reliance on posted information
Commentary and other materials posted on our Service are not intended to amount to advice on which reliance should be placed. We therefore disclaim all liability and responsibility arising from any reliance placed on such materials by any visitor to our Service, or by anyone who may be informed of any of its contents.
Our right to vary these Terms & Conditions
Mygivenname may revise these terms of use at any time by amending this page. You are expected to check this page from time to time to take notice of any changes we make, as they are binding on you.
Copyright
All content on Mygivenname websites including text, graphics, logos, designs, photographs, button icons, images, audio/video clips, data compilations and software and its compilation is the property of Mygivenname and is protected by UK and International copyright laws.
You may not modify, create, copy, distribute, transmit, display, reproduce, duplicate, publish, license, create derivative works from, or offer for sale any information contained on, or obtained from, the Mygivenname website without our express written consent.
Trademarks
Mygivenname is a registered trademark. All Mygivenname graphics, logos, page headers, button icons, images and product names are either trademarks or the copyright of Mygivenname. Mygivenname trademark and copyright materials may not be used in connection with any product or service without written authorization..
Your concerns
If you have any concerns about material which appears on our Service, or have any questions relating to these Terms & Conditions, please contact info@mygivenname.com
BY ORDERING PRODUCTS OR USING SERVICES, OR BY OTHERWISE INDICATING ACCEPTANCE OF THESE TERMS, YOU ACKNOWLEDGE THAT YOU HAVE READ AND REVIEWED THESE TERMS IN THEIR ENTIRETY, YOU AGREE TO THESE TERMS, AND THESE TERMS CONSTITUTE BINDING AND ENFORCEABLE OBLIGATIONS TO YOU.
Fast printing and delivery in 4/6 working days with FREE Royal Mail postage in UK
A magical book personalised for name, gender and ethnicity
If you have a voucher code you can use this at checkout
Printed in stunning full colour size 210mm x 278mm on environmentally friendly paper
The option for hard case bound or lower cost soft bound at checkout for £19.99
You can add further books at a discount of £2.00 per book
Suitable for reading ages 3 to 8 years old but ideal as keepsake for newborns and toddlers