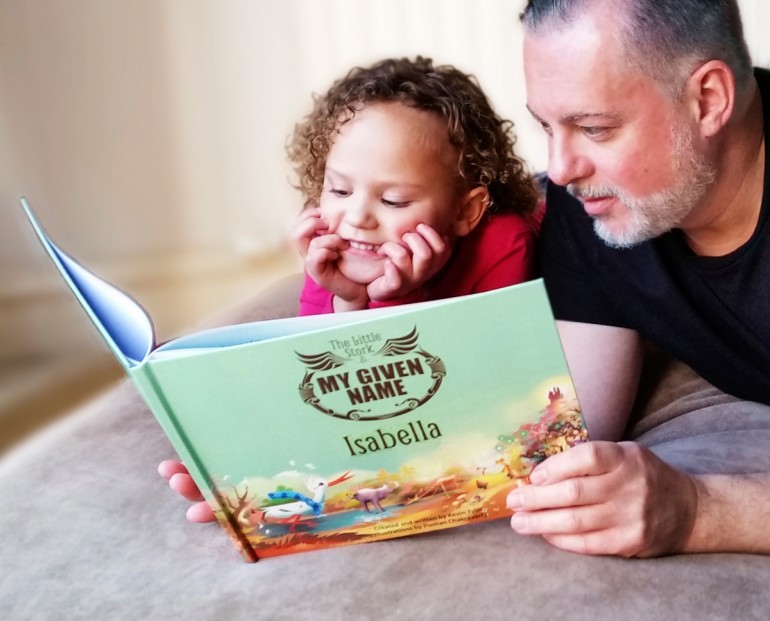 Now if like some of us, you only have a few letters in your first given name, then why not add a middle name to personalise your My Given Name book. We allow up to 12 letters currently, and hope to allow even more soon. If your middle name fits within the maximum 12 letters then why not try that? We will warn you anytime your have exceeded the letters or if we can't yet cope with that name. Some names have to many repeating letters for us – but very rarely!
Remember when you do add your name or names, the book will print exactly as you have entered the letters. If you want upper case for the first letters of your child's name, them make sure you type it as you would like to see it print. Add a space or hyphen, where required, so it prints just as you want it to look.
For the surname we allow up to 23 letters and therefore you should have plenty of room.
Once you have clicked the "Create my Book" button then it will take around 4 to 8 seconds for us to gather all your custom pages to build your own very unique and personal book. Please wait while out IT systems take the pages from Given Cloud to complete the flipbook. Once the flipbook appears on screen, then you can click the edges of the book preview to turn your pages and have a good look before you buy. It's really that simple.
If you want to add further books then simple choose to "Create another book" and the same process will create you a brand new flipbook for preview. You can add multiple books to your basket.