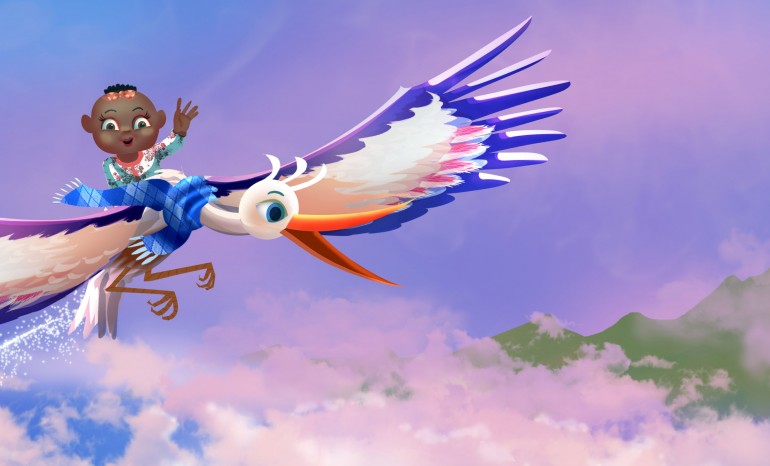 It is hardly surprising that in the competitive online market place, that publishers like me, are looking for angles to gain that illusive edge. In the children's book world we have seen a huge rise in the use of personalisation as this key edge to differentiate a product. But has this trend really produced a more personal experience for the reader – our children?
A personalised children's book done well should place the child at the very heart of a story and start to engage and challenge their young minds. Simply overlaying a child's name on the front of a book or substituting a character's name in a story, doesn't seem like a truly personal experience to me. I wanted something a little more sensory, with more connection and much more  . . . well . . . personal!
So once I had decided I needed to go a little deeper to really engage the readers in a personal experience, then I figured I couldn't really ignore a key factor – ethnicity and skin colour. There was somewhat of a storm in a teacup created recently when children's laureate Malorie Blackman declared that "children's book were too white." Of course it is common sense that books should reflect our society better. And what was clear to me was you certainly cannot claim to be offering a personal experience to a black or mixed race child, if the character supposedly representing them, is white. Of course, from an illustration and IT perspective, it adds on lots of extra layers that all add up to time and money for publishers. Perhaps a reason why others have overlooked it – but I really didn't want to.
Now an area where personalised books can score very well is engaging the child to ask questions and delve a little more deeply into a story. After all, they are the character in the story, and so it becomes natural to want to understand more about the text and the meaning. This fits in very well with modern reading assessments which typically include a review of a child's ability to decode, interpret and engage with a story.
So given that we really want our child to engage with a book and develop a love of reading, then why not start by exposing them to positive messages about themselves. This was my natural conclusion that led me to create "The Little Stork & My Given Name".  The book is not only personalised, but also conveys positive affirmations to a child in a fun story – with a happy ending of course!
I guess like all creators of books for children, we are really hoping that whatever we create will have the potential to become a lifelong treasured possession. From my own perspective I really want the positive messages within my book to stay with the child as they develop and grow. Positive thinking means we believe and expect the best in our own lives, and this is what I hope my young readers will find.