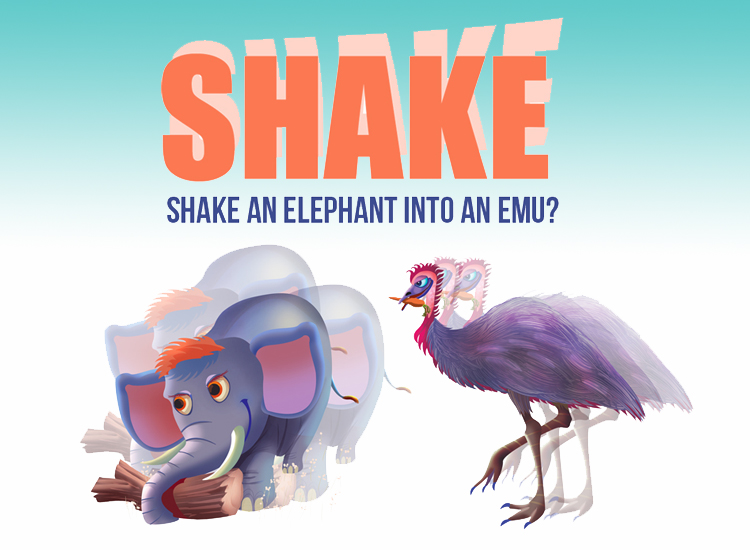 Don't you sometimes wish you could just shake things up a little – and try something new?
Well we do too – that is why we just added a brand new button to the book preview page. Once you have entered the child's name, selected gender and chosen the character they most resemble, you can try your book preview. If you want to shake things up a little, then just hit the orange "Shake our Designer" button, and we will try to find you some brand new animals and new positive affirmations. This gives you more choice then ever. If you preferred the original book, then simply hit the "Shake" button once more and we will return the original book preview. You will find the new button underneath your book preview.
This great new feature gives you even more personalisation choice than ever and really puts you in control of customising your own special book. So do you want to try and shake an Elephant into an Emu, or maybe a Giraffe into a Gorilla? Give it a try and let us know what you think – we are always looking for ways to make your personalisation experience even better . . .