The perfect bedtime tale for a new daddy!
The best daddy in the world has to be your daddy, of course! But how did he learn to be the best father ever? Our bedtime story is set before the littles one is born and tells the amusing and touching tale of how our hero became the best daddy ever!
Choose the title of the book from Daddy, Dada, Papa, Baba, Pops, Poppa & Tad.
This is a daddy and me gift designed to be read together with the little one as they grow. He will surely love reading this special family keepsake out loud to the littlest members of his crew for years to come.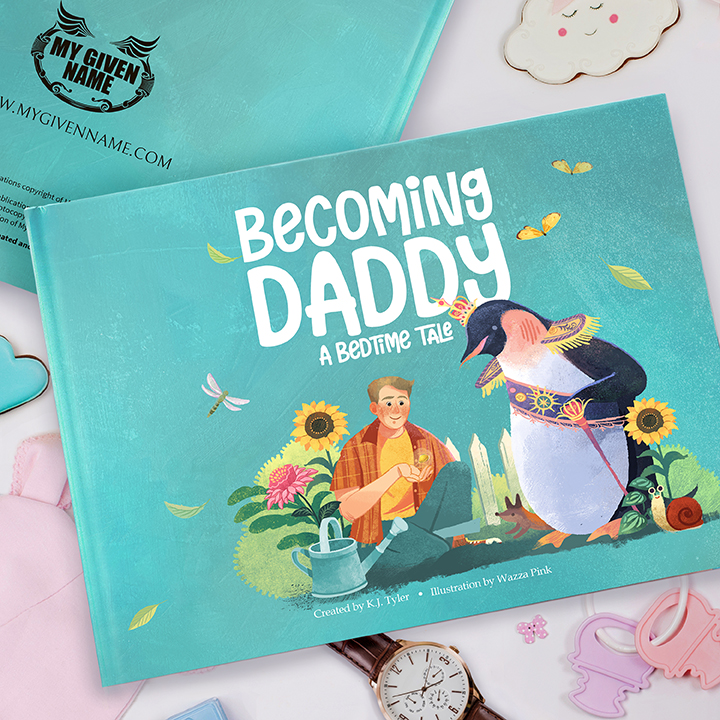 The journey to becoming daddy begins with the news of a pregnancy, of course! What a wonderful surprise!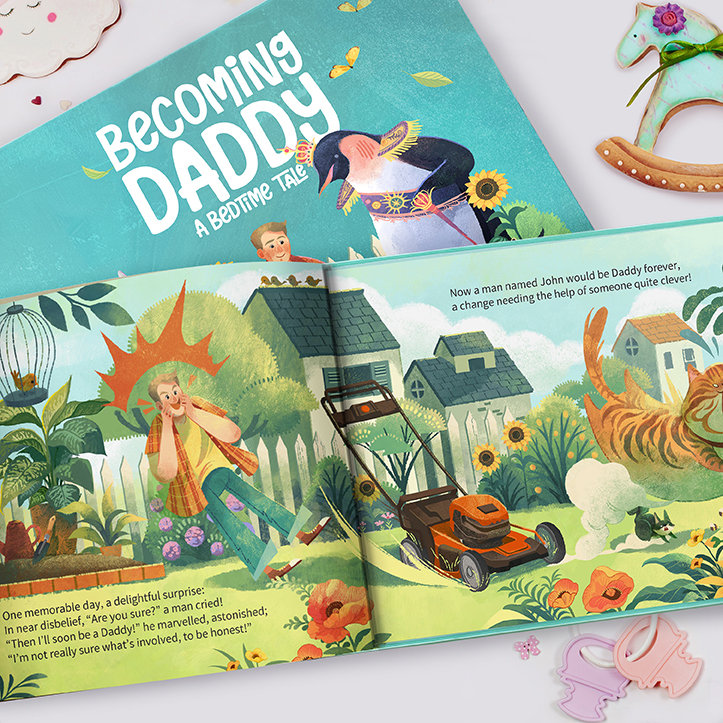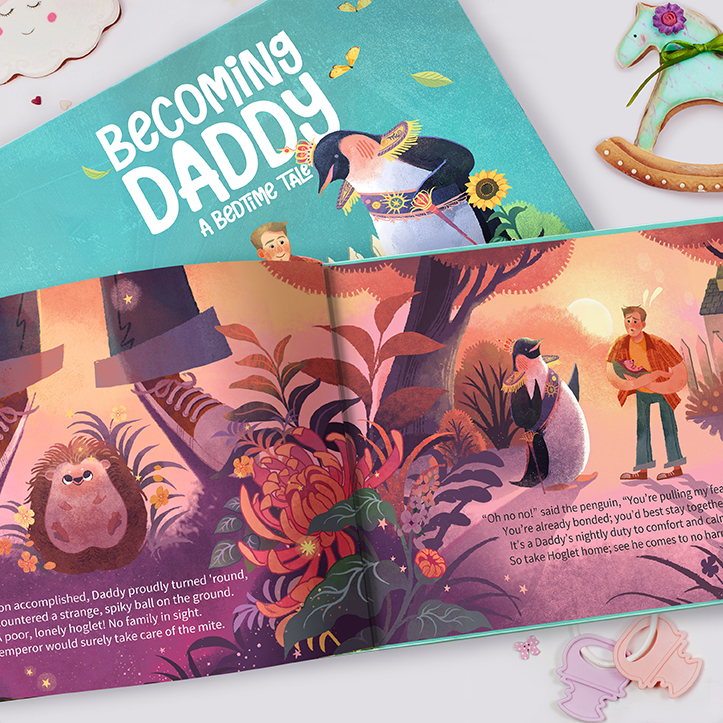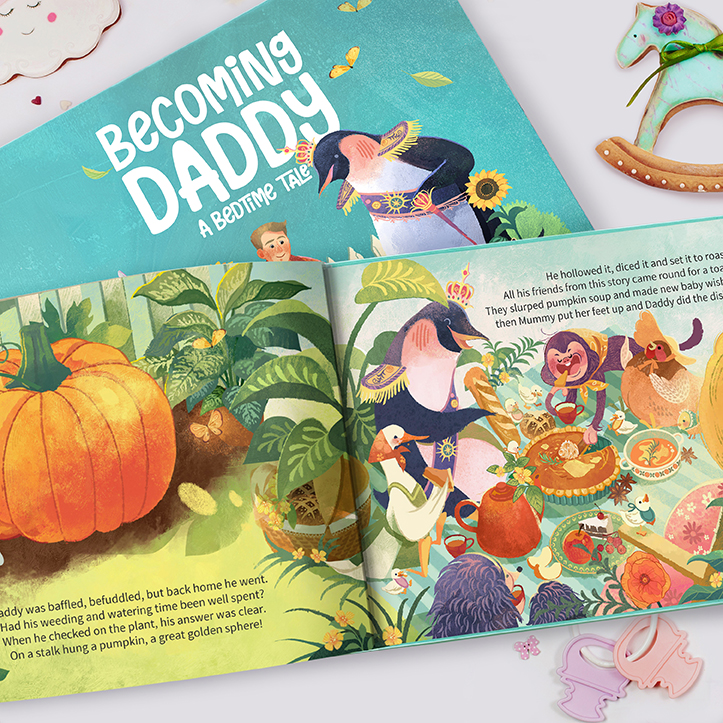 What is the personalised story about?
Both daddy and the little ones will almost certainly giggle out loud as they hear the story of a cheeky little monkey he amused for a week, the baby ducklings he had to guide safely home, the daredevil chick he had to rescue from a crane, and the prickly baby hedgehog who kept him awake all night long! A very special emperor penguin in the park planned all this mischief with one thing in mind: if there is a man who can handle all this stuff, he'll become the best daddy in the whole wide world!

Binding choices
In the final basket screen, you can change from the default Premium hardbound book or the lower cost softbound (paperback).
We recommend a hardback book if this is to be treasured as a long term family keepsake. Did you know we use a special PUR glue to make sure they are much more hard wearing and should last a lifetime, if handled correctly. Well worth the £3.95 upgrade!
Why not add a gift box to give it a special finishing touch. Silver foil embossed with our trademark and the words "handmade just for you."