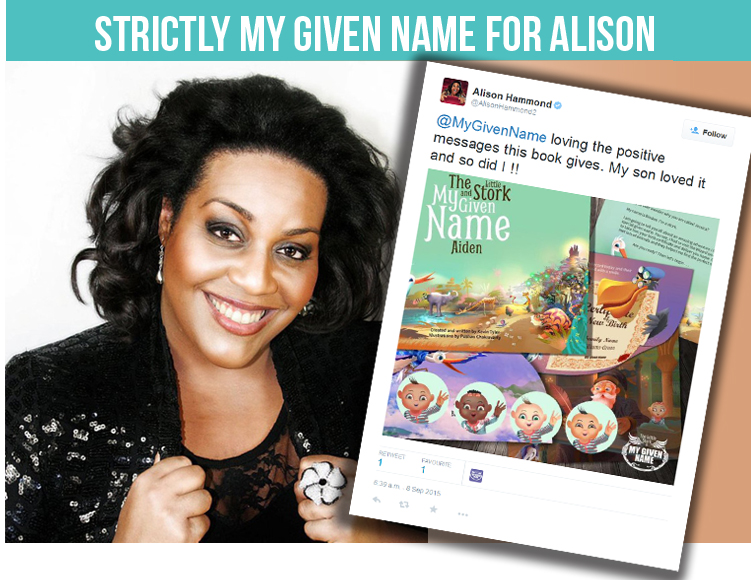 Delighted to see Strictly star and ITV's This Morning presenter Alison Hammond is a My Given Name book fan. She tweeted her love for the positive messages within the book and confirmed her son Aiden loved his personalised book too!
Alison comes from My Given Name's home town of Birmingham and is loved for her bubbly and larger than life personality, appearing on shows like I'm a Celebrity…Get Me Out of Here and Strictly Come Dancing.
The book, personalised for her son Aiden, included his first name and surname, but also the ability to personalise by ethnicity, which allows kids to identify more closely with the story, and their own character in the book. Right from the very beginning of the our book concept, we felt this was an important part of any personalisation. We felt that in order to offer a truly customised and unique gift, that we should spend some extra time creating this additional feature. We are so glad our book customers are now loving this personal touch and all the positive affirmations in our story.
Thanks Alison for tweeting some positive energy for the book!