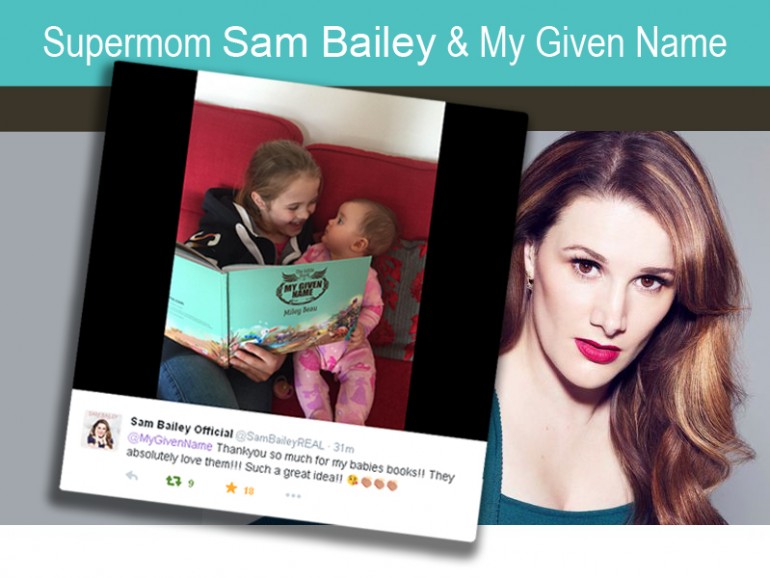 We were delighted today when X Factor winner and supermom Sam Bailey tweeted her joy at receiving three My Given Name books, personalised for her three children Tommy, Brooke, and her latest little one named Miley Beau.
Sam posted a super cute picture on twitter of Brooke reading the book to little Miley, who has a very famous celebrity godmother – Sharon Osbourne. Which brings a great idea to mind – we must send Ozzy a book soon as we never get much chance to bring out the two "Z" creatures, and their positive messages very often. I love our Zebra and Zoologist.
Sam tweeted "Thank you so much for my babies books!! They absolutely love them!!! Such a great idea!!".

Sam has her own great book of course – her autobiography Daring to Dream which was released in November 2014, all about the pressures of juggling a music career while being a full-time mum.