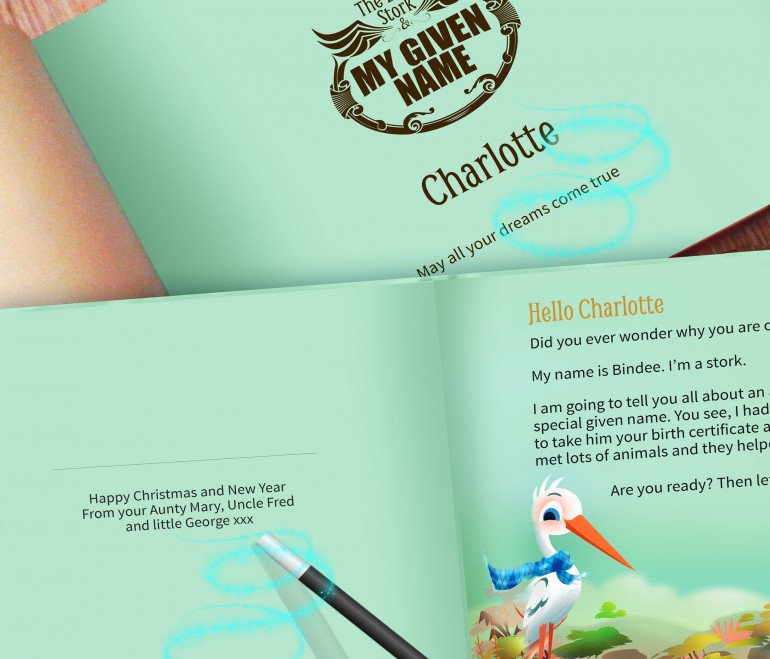 Here at MGN we love to respond to customer requests and many of you have asked if you could add a personalised Christmas message or other special note to the book. This is particularly great if you are sending the book direct to the recipient. So here it is! Our new feature to add your very own special bit of magic to page one of the book.
You will find the new feature right after the preview of the book. Add to basket and you will be taken to the "Add a little extra magic" page. Here you can add a message of up to 126 characters in your own words. Remember to check the spelling carefully as we print directly from the text you input. Our speed of delivery means the books are sent straight from the basket direct to a printer – so no time to intercept any dodgy spelling errors!
We hope you can make good use of this feature and add that extra personal touch. Perfect for any gift occasion- christening, birthday, Christmas – in fact you really do not need an occasion to send some lovely positive messages with an MGN book.