Daddy – Because Of You
A child's tribute to their pure love of Daddy. This is a heart-warming and unashamedly sentimental look at a child's world because of Daddy – or Dad, Papa, Pop, Pops, Poppa, Father or even Uncle (you choose the title).
The book is personalised with the individual character traits of the father, as chosen by you. This truly does make it a unique and personal family keepsake. Is he clumsy, organised, forgetful, funny, charming, hard-working or snoozy? Does he love animals or nature? Does he often snore, break wind or crack jokes? The book will be created in his honour and the results should be a book made in his very own image and DNA. The result may bring a few tears from Daddy; so have the tissues at the ready for the story of – "Daddy, Because Of You…"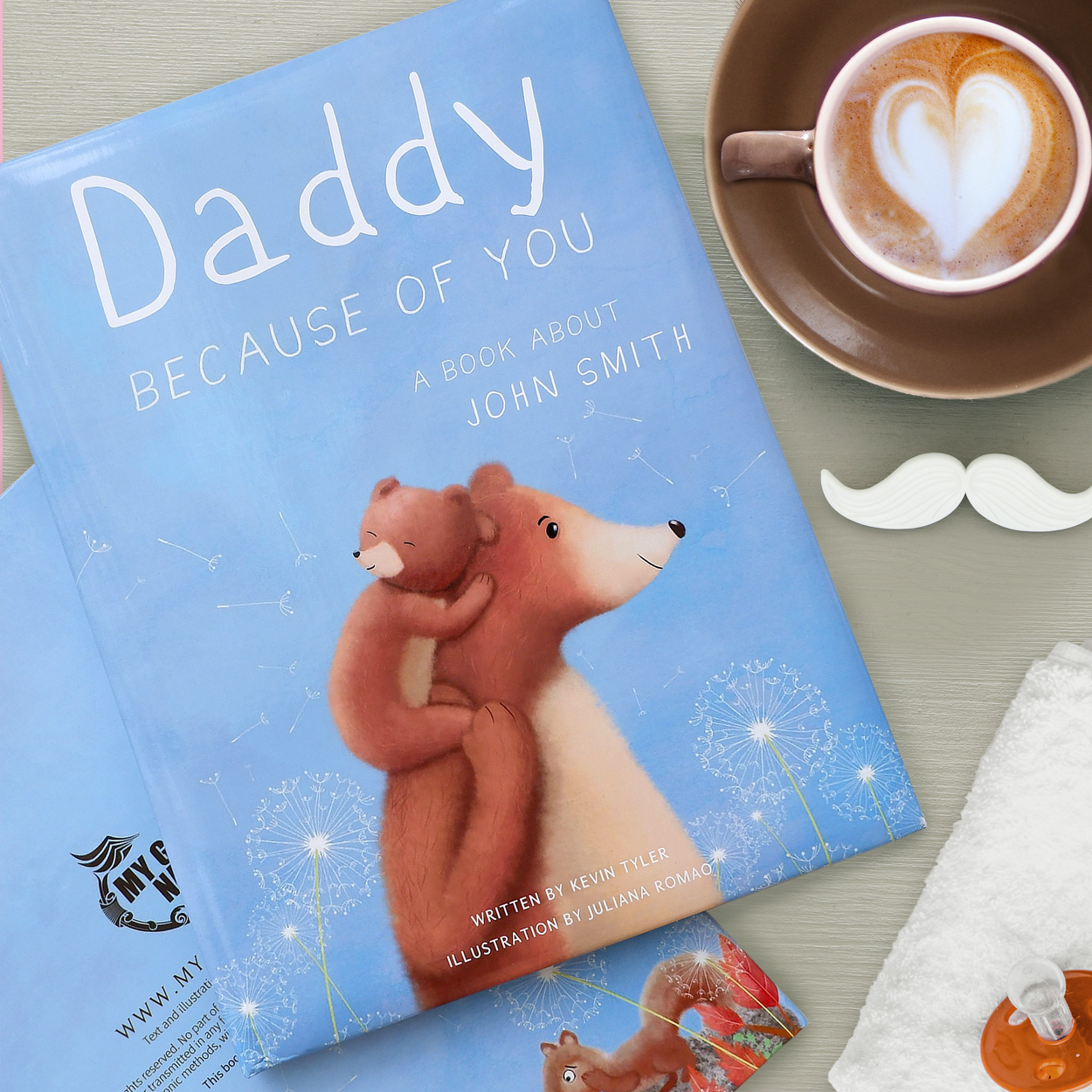 Available in 3 binding options, as are most of the My Given Name range; Softback, Hardback & Cushioned Cover for that extra luxury feel. Prices start from £19.95 for softback.
You can add a silver foiled gift box for just £5.50 to add that special finishing touch.
You can choose from 24 Character Traits as well as adding your own idea for father's passion, making this a truly unique and personalised keepsake to be treasured.
You can personalise for up to 5 children by adding their names which will appear at the end of the book. Selecting more than one child will also make the text plural ("us" rather than me) and will change the number of bears shown in the first family spread only. All other spreads will show just one bear interacting with father.
To find our more click here