The Most Perfect Birthday Book Ever?
Well we certainly think this is the best ever Birthday Book for ages 1 to 6 years old. The perfect keepsake for any young child's Birthday.
Imagine a little flying guinea pig landing on a child's window sill, on the evening before their Birthday. He tells the child about the place where Birthdays were invented. Where party games were all created and every Birthday surprise is made. The place is called Ballibaloo and it is a magical Birthday world full of strange hybrid creatures.
The little guinea pig is called Griffin, the Birthday-Guinea-Flig. In our story a trip to Ballibaloo is the child's birthday surprise and they fly off over their own hometown in a special Guinea-Flig flying ship. They will be joined by a host of Birthday creatures including; Kalypso-the-Kangazoo, Otis-the-Orangadangle, Jambo-the-Jellyphant, Trixie-the-Troodle, Dixie-the-Dubbit, Caddy-the-Catapus, Salty-the-Squirtle, Blizzard-the-Balloonfrog and Snuffles-the-Slonkey.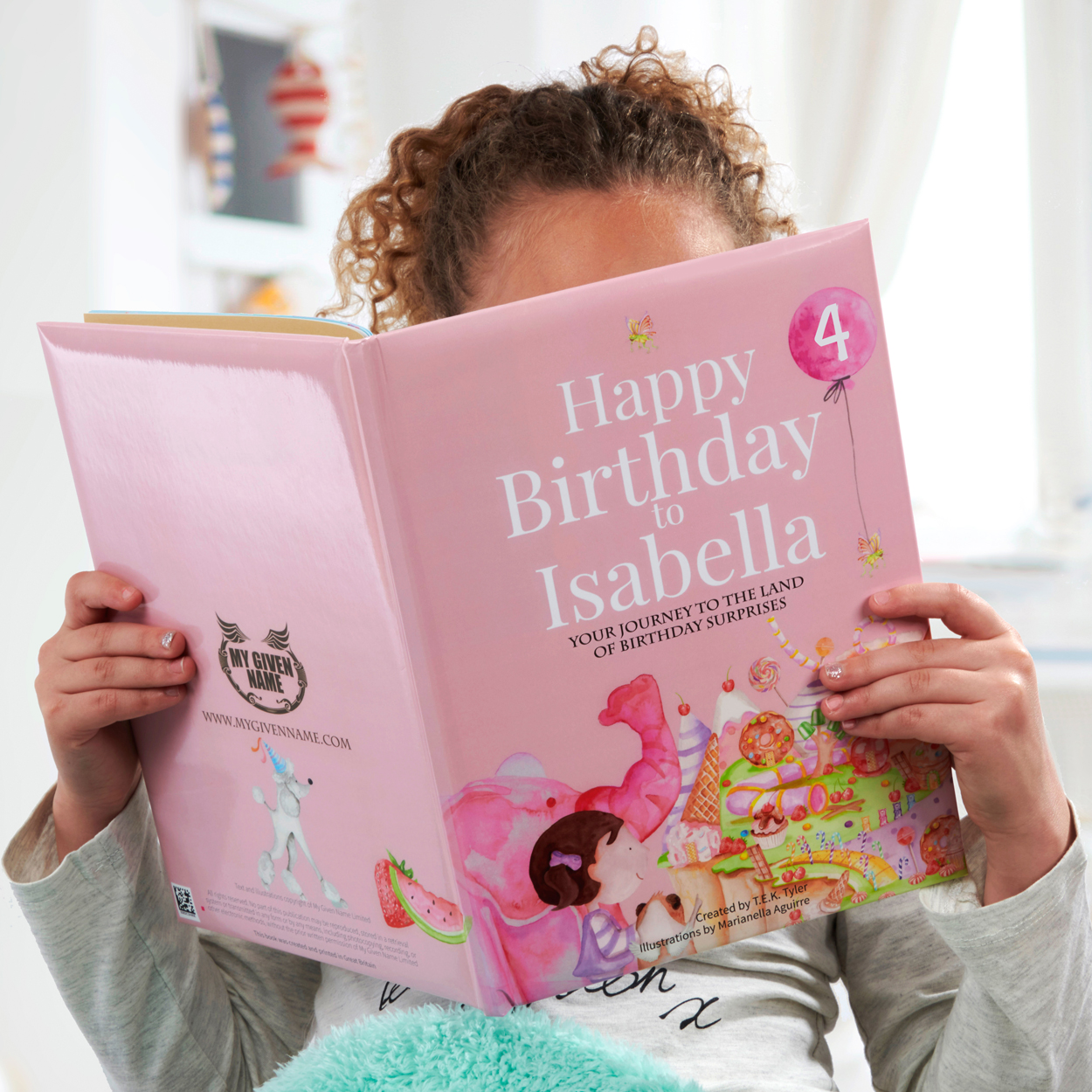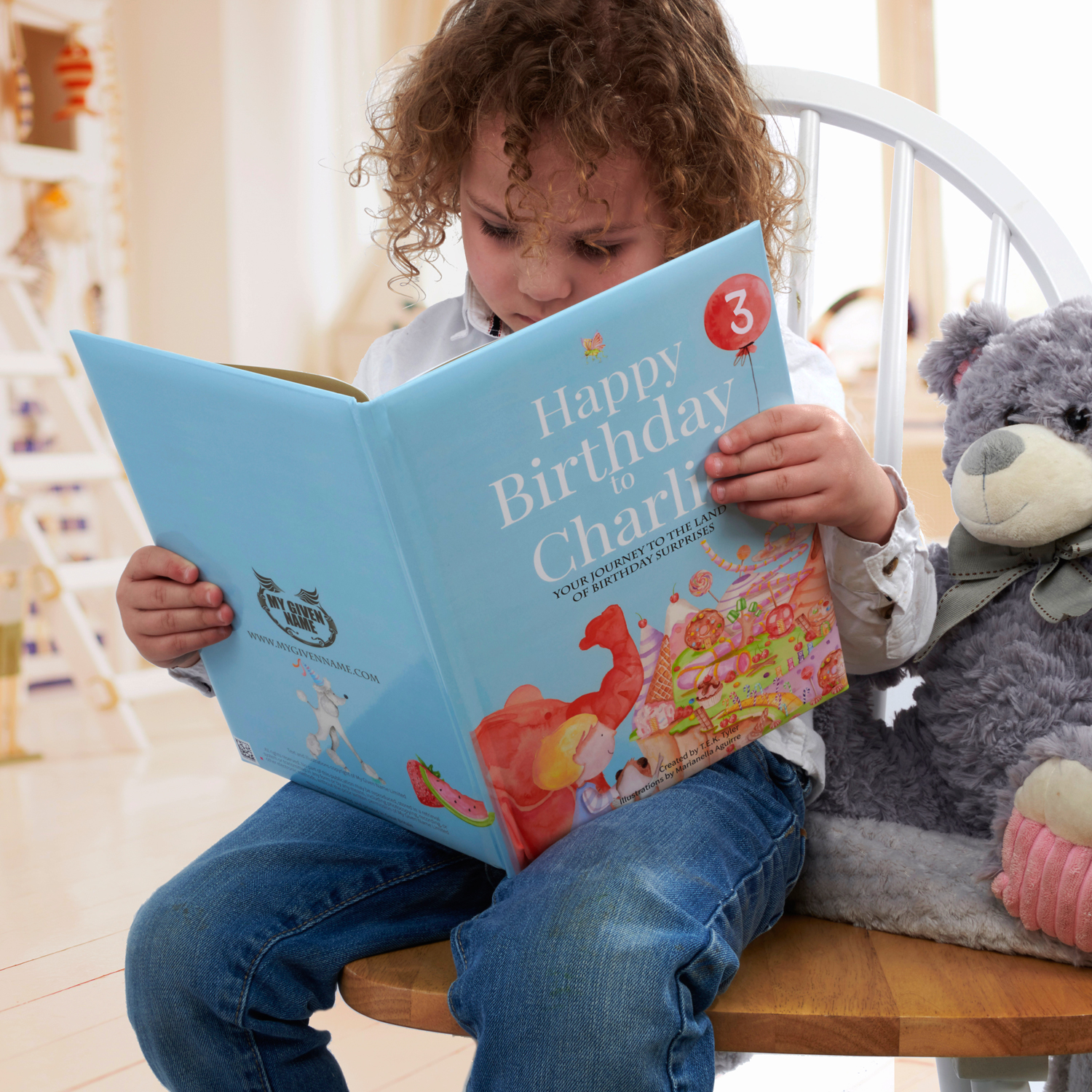 We have created this book with a range of cover designs, as well as the option of Lower Cost Softbound, Premium Hardbound and Deluxe Cushioned Cover.
Both on the cover, and the inside pages, you will find a deep level of personalisation including the child's name, hair and skin colour, hometown and birthday age.
You will find inside personalised birthday bunting, personalised balloons showing the child's age, and even the right number of candles on their cake!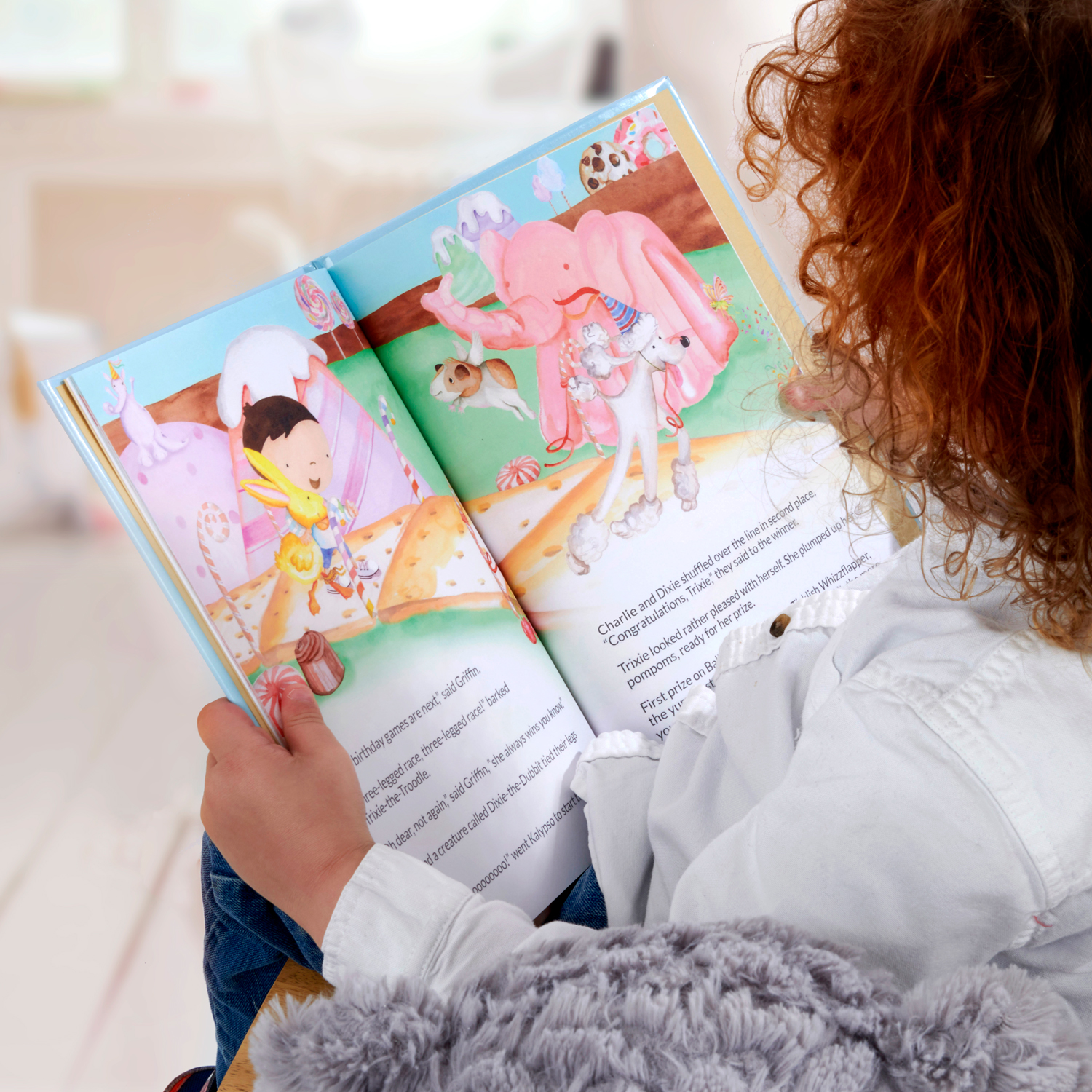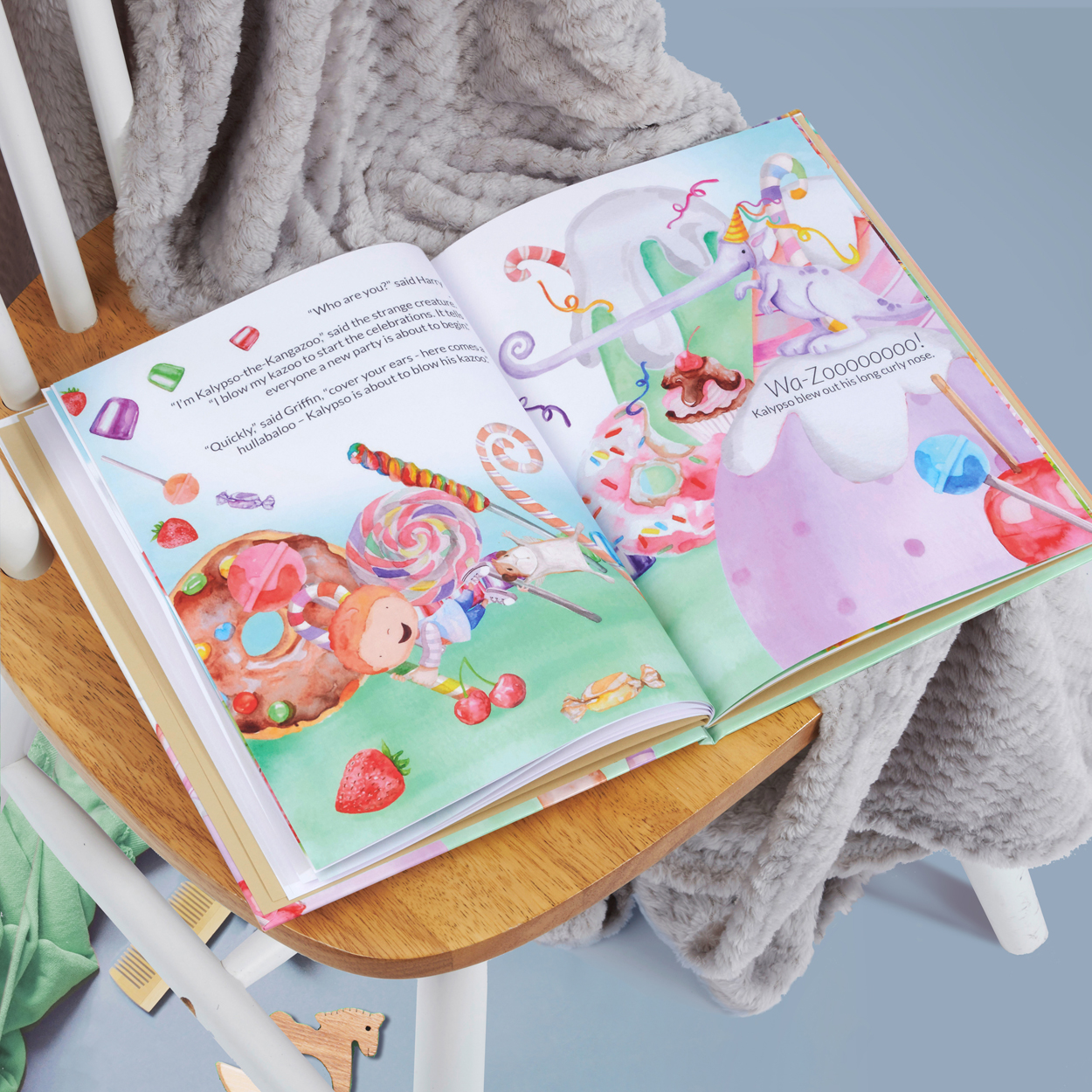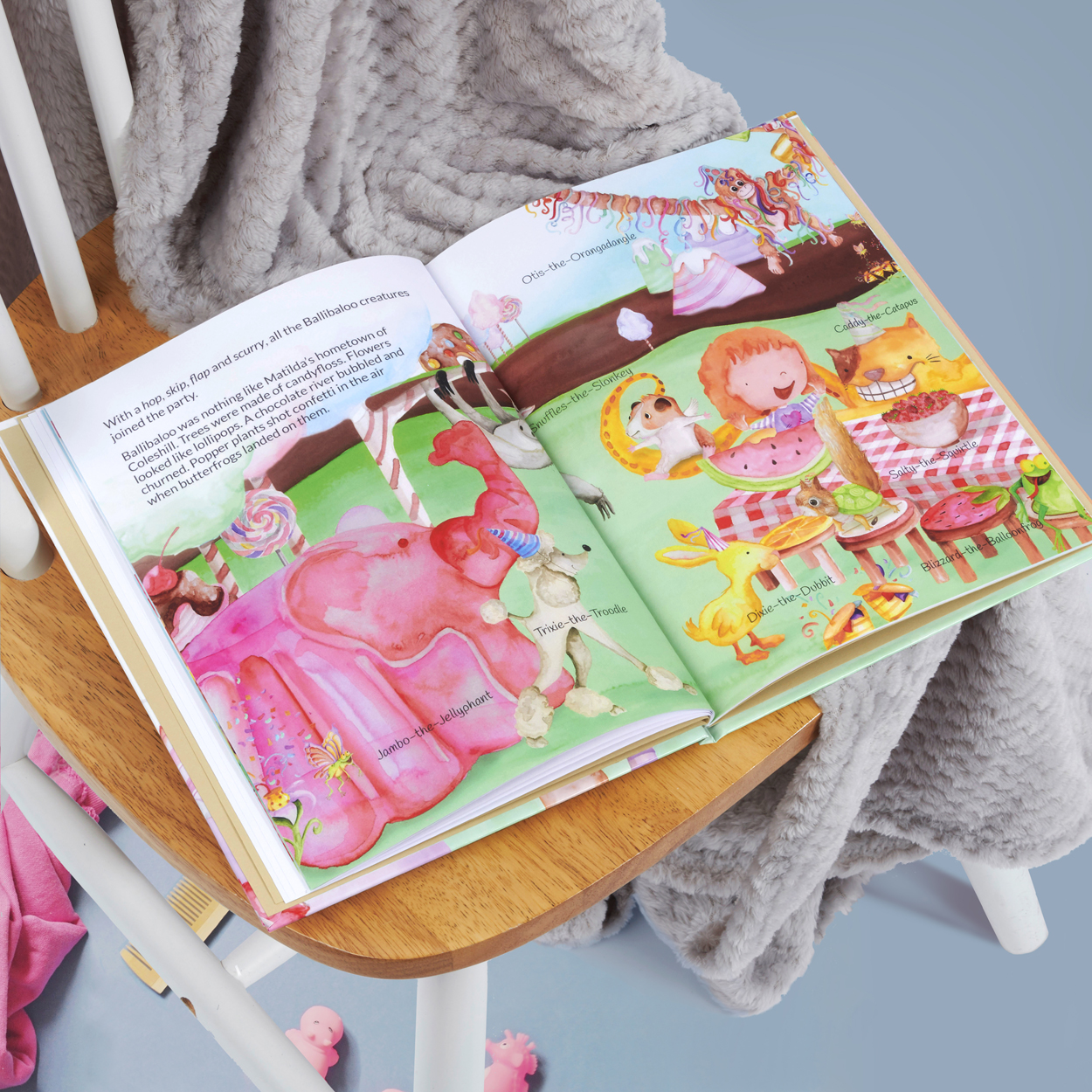 Due for release in May 2018.