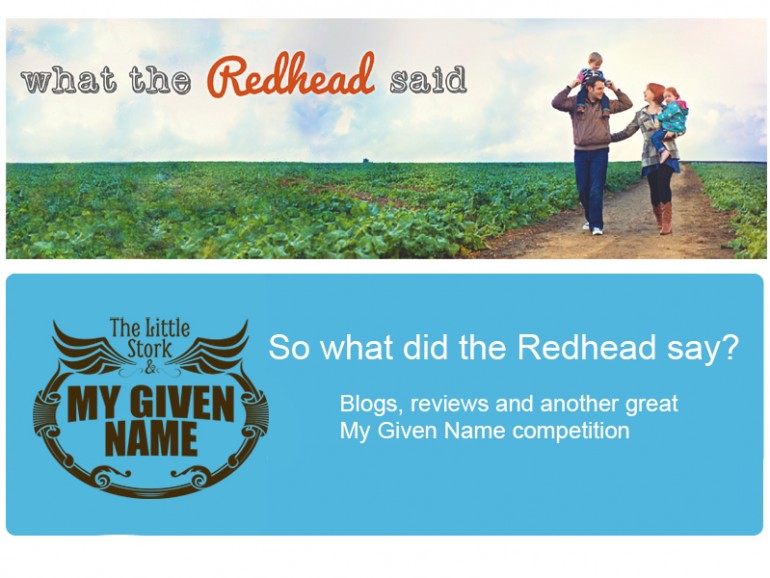 We sent a copy of The Little Stork & My Given Name to busy mom and blogger Donna Wishart. She reviews the book, sent for her daughter Athena – affectionately know as Little Pickle or LP, and launches her own MGN competition.
Each page is beautifully illustrated and the fonts really bring out the print in the book, especially where a character of the child's name is being described and a different colour is used. The book is a pleasure to read, wonderful to look at and a perfect bedtime story to end the day.
LP is at the age where she is starting to learn letters and learn what her name looks like written down. Soon she will learn how to spell her name and to write it herself and My Given Name has already started to help with how she recognises letters and I am sure it will continue to help as time goes by.
My Given Name is something that all children would love to own, a book about them. It's a really great addition to not only a child's bookshelf but something to treasure for years to come, look after and have as a keepsake way past childhood.
To enter the competition, read the full review and see more of "what the Redhead said" click here